Sylvie et Philippe Bernard are pleased to invite you to spend a pleasant stay in their 17th century « logis » which has been the family home for almost 200 years.
Come and discover the unspoilt Charentaise countryside under its clear blue skies.
Cool off in the clear water of the Charente river or in the spray from the waterfall – our Charentaise jacuzzi.
History of the Home
Although we do not have a precise history of our house, the information we do have has been passed down through the generations by word of mouth and from this we know that the oldest part of the house has been here since the 17 th century.
It was probably built by the monks from the nearby abbey at Bassac. It was initially used as a farm serving the various mills which were built along the banks of the Charente, and was built in the same epoch as the construction of the dam over which the waterfall tumbles today.
Thereafter, the proximity of the « port of Saintonge » made it the departure point for the transfer by the « gabarre » of stone extracted from the local stone quarries at Saint-Même. Written records from the 19th century show the presence of the Barboteau family in the house (a Louis Barboteau was a city councillor in 1835) and the vineyards were developed for the production of Cognac. This continued until 1991 when the father of the current hostess retired.
During the 19th century the outbuildings were built and still shelter the vats, several old barrels of sleeping cognac and a superb Charentaise alambic – evidence of the activity of years gone by.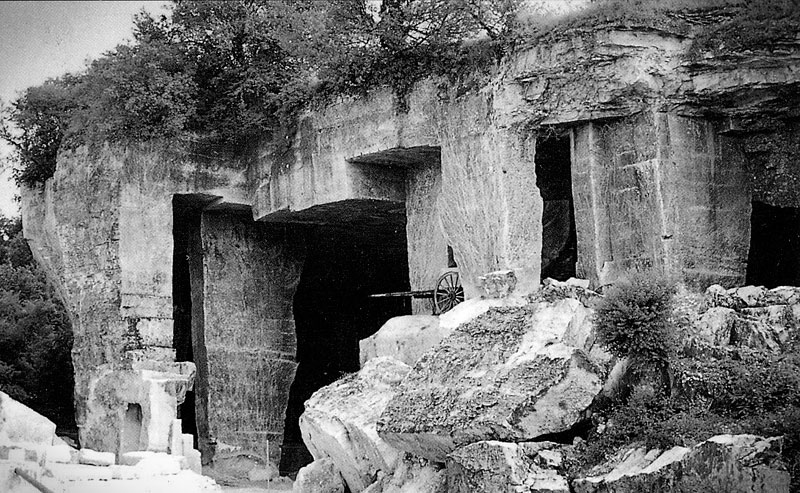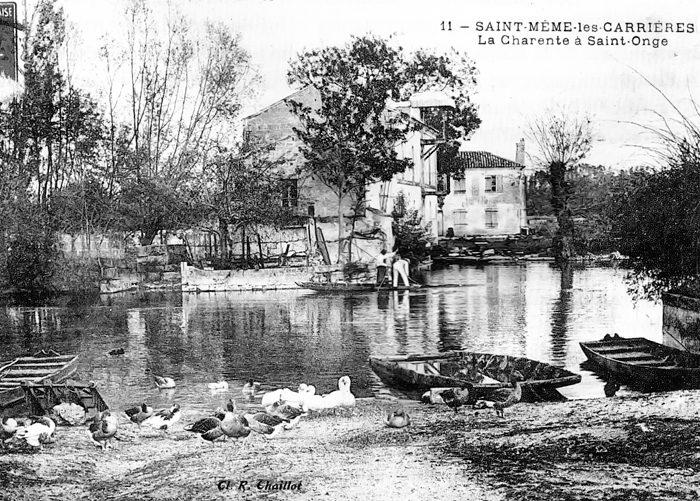 Port de Saint-Même les Carrières